Challenge the Chief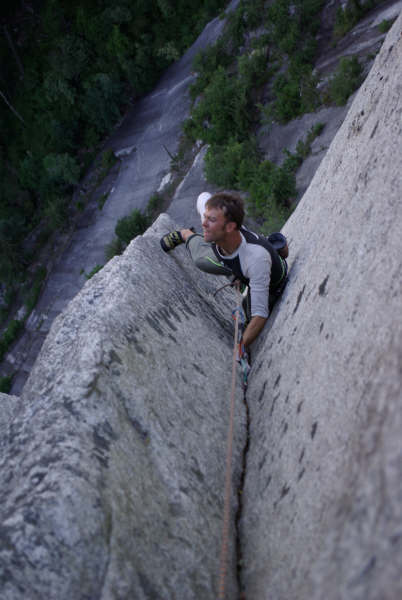 Duration: 2 Days (approx.)
Location: Squamish, BC
Product code: PWYHJ0
Description

Think you have the muscle to climb the Squamish Chief? Prove it!
Two days we will train you the skills of rock climbing and attempt to
summit the Squamish Chief by the main face climbing route – Squamish
Buttress. If you are successful you will be entered into the draw for a
crack at an alpine summit attempt, climbing gear to get you started on
your own personal climbing journey and $355 to spend with us on any
further course.
Day 1:

Introduction to rock climbing skills and techniques in the Squamish Smoke bluff park.
Day 2:

The chief! With and early start we will head up the Squamish buttress route.
Route:

1100 ft of technical rock climbing to a 5.10 grade.
Who for
No prior rock climbing experience needed. Good fitness and upper
body strength. You can expect to be physically active for 8-9hours.
This weekend challenge is for anyone who enjoyed pushing their physical
and mental limits
Location
Squamish: Smoke bluffs and the Squamish Chief
What's included
Guides fee, Group equipment, Personal climbing gear (shoes, harness, helmet)
What's not included
Transportation, Lunch, Water, Camera
Price
$ 395 – 2 days